Spring and summer 2013 color trends can be divided into four major themes: the confusion of the earth, blush touching, strong love, growth of childlike.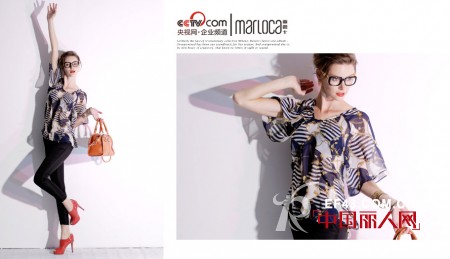 Man Lu card 2012 summer product show
Spring and summer 2013 color trends Theme 1: the earth's confusion (Earth Daze)
Thematic mood: the color of the original close to the original expression of the tribal primitive tribal style. Adopt a strong ethnic style of clothing to meet the color of the original theme. Find the most primitive ego in the haze surrounded by confusing colors.
Color trends: Saturated rich partial color, dark light green, earth brown, orange, dark red and dark blue are the best expression of the original color confusion.
Spring-Summer 2013 Color Trends Theme II: Blush Stroke
Theme mood: Like a girl in love, was gently touched by the lover and blushing heart-like feeling, surrounded by love, all like a sweet pink. To light and not strong, sweet but not greasy.
Color Trends: Pink is the absolute choice of different depths of pink use, to bring a sense of color change. Use a soft pink to match the other colors, weakening the depth of color. Increase the color saturation while reducing the sharpness of the color.
Spring and summer 2013 color trend theme three: strong love (Tough Love)
Theme mood: passion for outdoor sports momentum, generous show sturdy body. Use the dynamic expression of the masculine nature of men, with a warm sharp color to express the infinite passion for life.
Color trends: the use of sharp shades of fresh color. Coupled with the saturation of rich dark, creating a powerful outdoor gesture. Bright red, bright purple, dark green, dark is the main theme of this color.
Spring-Summer 2013 Color Trends Theme 4: Grow With It
Theme mood: childlike world is always full of colorful colors. Childhood is like a colored treasure box, hidden in all the fantastic colors, childhood is short, in the short to try all the colors once, only regret this childhood.
Color trends: rainbow color is the best childlike expression. But unlike the previous rainbow color system, the 2013 rainbow color system and western medicine are highly saturated. However, in order to weaken the degree of color development, the feeling of partial powder is the most valuable feature of children's wear in 2013. With a soft rainbow color In apparel, you can add as much color as possible without changing your vision too drastically.
Cotton Dresses For Girls,Girls Dresses,Girls Cotton Dress,Girls Printed Viscose Dress
SHAOXING NEWTEX IMP.&EXP. CO., LTD , https://www.newtexgarment.com