"Classic quality, eternal fashion" is the guiding ideology of yidian. Taking the opportunity of "strategic cooperation, development and win-win", it has subverted the practice of the Chinese traditional clothing industry, can serve clothing, and further support the terminal market. Yidian does the quality of clothing instead of the pursuit of brand efficiency. It can be said that the pieces are fine and the money is not picky. To be exact, yidian wins customers with quality, lets the goods speak, changes everything with sales, and allows cooperation. The uniqueness of the business in this market enables the women's consumer wear to achieve uniqueness. The era of high-consumption consumer groups pursuing brands has passed, because the core of the brand lies in the quality of the products, so yidian does not do brand quality.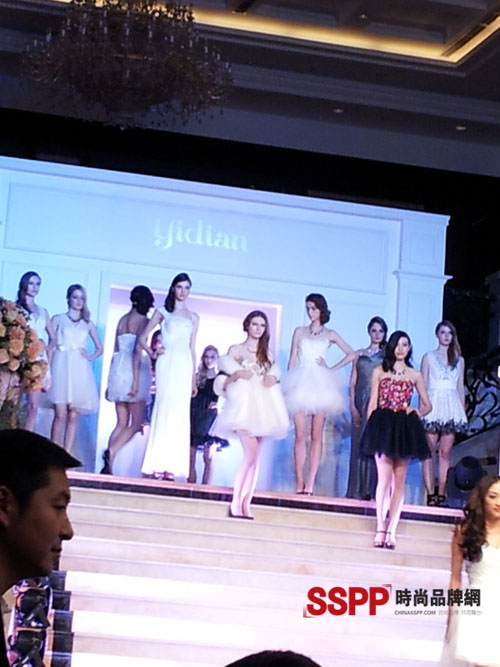 International top ladies YIDIAN do quality not brand
"yidian" international top women's quality brand

The birth of yidian is a subversion of the apparel industry. From the positioning of branded products to the terminal marketing model, the target consumer groups are provided with high-quality apparel and honorable consulting services, and strive to create high-quality personal clothing. The clubhouse appeals to enhance the taste of high-end customers.

Yidian international women's top brands, the visual elements of the clothing boutique culture and the integration of international fashion to meet the needs of modern urban noble women. As an international top ladies brand, it is a new experience for the upstart women. It is also a symbol of identity and social status.

Yidian adheres to the belief of "not to be the first and to be unique". With a steady pace of development and pragmatic management style, yidian is committed to advocating fashion, leading the apparel industry and pioneering the trend. Will uphold the unique infiltration marketing mode, to meet the international trend, the "classic quality, eternal fashion," the spirit of deepening operations, just as blooming flowers, quietly exudes a unique feminine happiness. I believe that the future "yidian" brand will surely reach the peak of the future of China and even international fashion.
Previous Page 1 2345678910...13Next Full Story
Multicolor Sequins Embroidery Fabric
Sequin Lace Fabric,6Mm Sequins Embroidery Fabric,Multicolor Sequins Embroidery Fabric,Colorful Sequins Embroidery Fabric
SHAOXING MINGHEE EMBROIDERY CO,LTD , https://www.minghee-china.com