Recently, ABC Children's Wear, the leading brand of children's products, announced a strategic partnership with China's largest portal, Tencent's Children's Channel. Tencent's Children's Channel created "Sweet Boy" for ABC Children's Wear and will be formally launched on Children's Day this year. Following the strategic cooperation between ABC and Tencent New Year New Clothes Public Welfare Project in 2012, ABC Children's Wear once again joined hands with Tencent.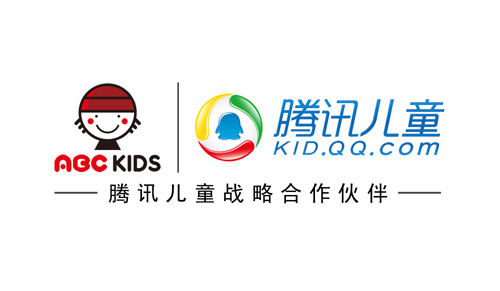 Pictured: ABC Kids Joins Tencent Children to Form Strategic Partnership
It is reported that Tencent Children's Channel aims to focus on the development of children and provides children with 5-13 years of age with the safest, healthiest, and best educational content. It builds a communication platform with children of the same age and parents and teachers. Since its launch in 2007, Tencent has become the largest and purest children's channel in China. If Tencent's children are the "dominant" of the children's channel in the online world, ABC is also in the children's shoes and clothing industry, "status prominent", according to the China Business Federation, the China National Business Information Center statistics show that: ABC brand in 2009--2012 For the fourth consecutive year, it has consistently ranked first in China's children's footwear market and first in China's children's wear market. This time, the ABC brand and Tencent children reached a strategic cooperation and was widely described by the media as "strong and strong".

It is understood that this cooperation Tencent Children's Channel to create ABC children's clothing "Chao Tong" column, this column aims to teach children to learn the correct clothing mix, talk etiquette; know how to appreciate the "beauty and fashion" and guide children in life Experience and participate in "beauty and fashion". Let the children set up the concept of modern "beauty": First of all, people's beauty lies in having a good heart and a tireless spirit of advancement, but generous decent dress and personality temperament are both the most complete "beauty and fashion". ". I believe that on June 1st, the "Tide Boy" column will let Aimei love children have a good place to study and communicate!

It is worth mentioning that, while "Chao Tong" is on-line, Tencent Children will join hands with ABC Children's Wear to carry out various promotional activities to allow children to approach fashion, participate in fashion, understand fashion, and cultivate children's ability to initiate and encourage children to participate in the initiative. Let the children have a more fashionable childhood.
Wash Fastness Tester,Washing Fastness Tester,Washing Color Fastness Tester,Color Fastness To Washing Tester
Guangzhou Dyedtech Machinery Co.,Ltd , https://www.dyedmachine.com