Ben Wang February 24th, want to be the trend of IN girl? That shoes and bags is definitely a skill you must master. Shoes and bags are the simplest and most practical fashion matching methods. Even if it is a fashion rookie, as long as you master the secrets, simply a bag, a pair of shoes, you can also let you refresh the unique trend overnight. Charm, gestures change into the brightest and most fashionable city beauty! Next let us follow the famous fashion brand COACH together into the fantasy world with shoe bag!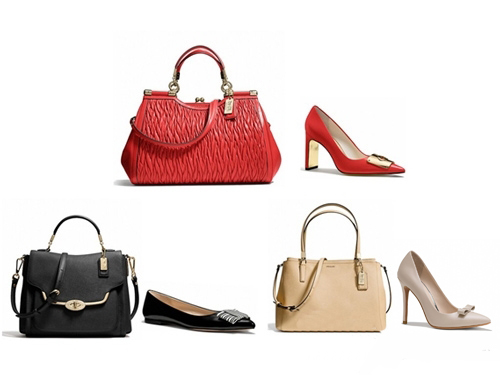 Color is the best expression of personality. The combination of bags and shoes and shoes in the color can highlight your personal charm. Color matching is an entry-level required course. Black is the eternal wild color, black shoes and bags can easily mix and match any style, sweet, wild, mature, handsome, luxurious, low-key, no matter what kind of style can be easily controlled. The enthusiasm of the red has a breathtaking magic, luxury leather with a complex fold texture and bright red match to enhance the overall beauty of the handbag, with red high heels, domineering full of looming sexy. Naked pink is the trend of the past few years, with the bare powder shoe bag will show a unique temperament temperament, ideal for gentle Asian women.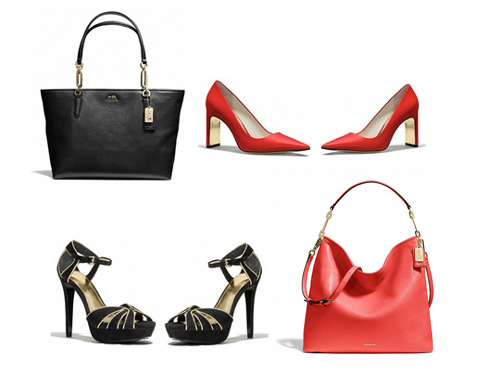 If you have mastered the same color matching skills, you can try the color matching fun. Before experiencing the color hit, it is necessary to pay special attention to the color of the clothing, usually in order not to lose focus on the overall shape, remember that the body color can not exceed 3 kinds. If you are afraid of mistakes, you can choose classic red and black. Black commuter bag with red high heels, as a commuting model is excellent, embellishment for the dreary workplace a trace of vitality; or red dress with a full sense of design black high heels dating dress, revealing a strong street fashion.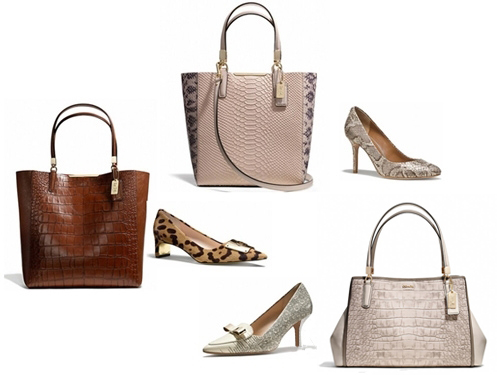 In recent years, animal elements have gradually been incorporated into shoe and bag designs. How to make python, lizard, and leopard prints in the shoes and bags match has made it a great headache for many tide girls. The Python pattern bag definitely has a personality. When pairing with a casual dress, be sure to choose this warm red Python pattern bag and pair it with a pair of silvery white snakeskin high-heeled shoes, which is low-key and attractive. The crocodile pattern is ideal for creating a queen style. Brown crocodile pattern handbags and wild leopard shoes will produce unexpected chemical effects and full gas field. For liking a wild, lightly cooked OL, the lizard pattern has a uniquely refined aesthetic than the usual leopard pattern. Rare embossed lizard pattern leather with a shiny golden surface shine, so that the handbag shines with dazzling brilliance, with coconut white pointed high heels, fashion atmosphere. (Cooperative Media: Garment Collocation)
·Summer came to this pair of sandals fire all the way female stars are
·Spring and summer shoes fashion shoe necessary color
Can't you know what to wear in canvas shoes except for Converse?
Erika Jayne appeared in New York in New York
·Corthay Fashion Men's Wear One Week
·The two spokespersons of CONVERSE will perform with CHUCK 70
No longer wear sports shoes, we are old
·Pearl shoes open and catch the eyes every second
·Who said that the white shoes were out of date? Yang Mi, baby, and Wang Zuxian
· Look at what shoes Adrianne Ho recently wore
Men'S Casual Polyester Cotton Hoodie
Casual Polyester Cotton Hoodie,Polyester Cotton Hoodie,Men'S Hoodie,Custom Polyester Cotton Hoodie
SUZHOU INNEST IMP.&EXP.TRADING CO.,LTD , https://www.suzhouinnest.com