Leading : Once a quarter, the Comocrea exhibition is held on the shores of the beautiful Lake Chernobikoko. The first textile trade show this season showed the trend of printing patterns in the spring and summer of 2015. In the comprehensive coverage of the 2015 spring and summer printing exhibition, Xiao Bian From the summary of the eight major print patterns, look at it.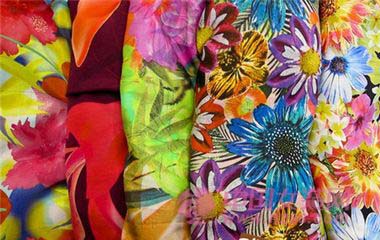 The quarterly Comocrea exhibition was held on the shore of the beautiful Lake Como in Chernobino. The first textile trade show this season showed the trend of printing patterns in spring and summer 2015. Xiao Bian summed up the trend of the eight major printing patterns. I hope you can Get the inspiration you need.
Tropical Paradise: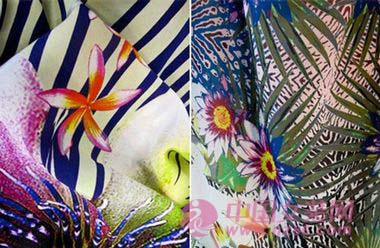 Realistic photo elements and pointed palm leaf motifs make saturated tropical prints the focus point. Exquisite palm leaves are entwined with exotic flowers to create a bold striped pattern; vibrant super-saturated prints with significant overprint; passion fruit flowers become the key flower motif of the season
Mixed animal texture pattern: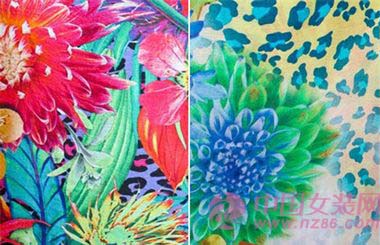 Tropical flowers mixed with re-colored leopard patterns, to create the appearance of the jungle scene, became the trend of the two major trends this season. The animal's texture fills the entire background color; finely-designed clusters of tropical flowers dot the setting; black and white pour animal patterns gradually revert into clustered flower patterns to create a edging look that catches the eye.
Flower stripes: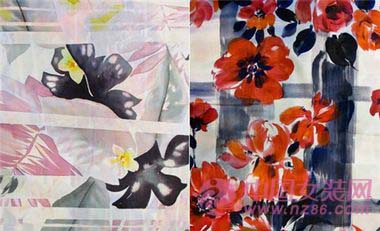 Line stitching plants and animals print to create a new trend of the flower pattern this season. The small size of the fun flower cycle pattern; fine stripes show a deconstructed appearance, reducing the appearance of tropical dense print patterns; painted flowers add a sense of texture for striking stripes, horizontal stripes balance the width of the appearance.
Function pager_path_getFullURL(currentPage, pageSize) { var seoPagerView = "true"; if (seoPagerView == "true") { var searchPagerView = "false"; var noPagePre = "false"; var pageExt = "/"; var param = " ";var fullURL = ""; fullURL += "/article/ff8080814342f3ff014356a79fab0131/"; if (searchPagerView == "false") { if (!(currentPage == 1 && pageExt == "/")) { if (noPagePre == "false") { fullURL += "p"; } fullURL += currentPage+pageExt; } }else{ var paramSign = (fullURL.indexOf("?") == -1) ? "?" : "& ";fullURL += paramSign+"page="+currentPage+param; } return fullURL; }else{//Common page path var param = ""; var path = "/article/ff8080814342f3ff014356a79fab0131/"; var paramSign = ""; If (param != null && param != "") { paramSign = (path.indexOf("?") == -1) ? "?" : "&" path += paramSign; path += param.replace( "&",""); } if (currentPage != 1) { paramSign = (path.indexOf("?") == -1) ? "?" : "&"; path += paramSign; path += "page="+currentPage; } if (pageSize) { paramSign = (path.indexOf("?") == -1) ? "?" : "&"; path += paramSign; path +="pageSize="+pageSize; } return path; } }
Previous page 1 23 Next page
Medical Face Masks,KN95 Mask,Disposable mask
Shaanxi Jiyun Textile Technology Co., Ltd , https://www.sxjytextile.com